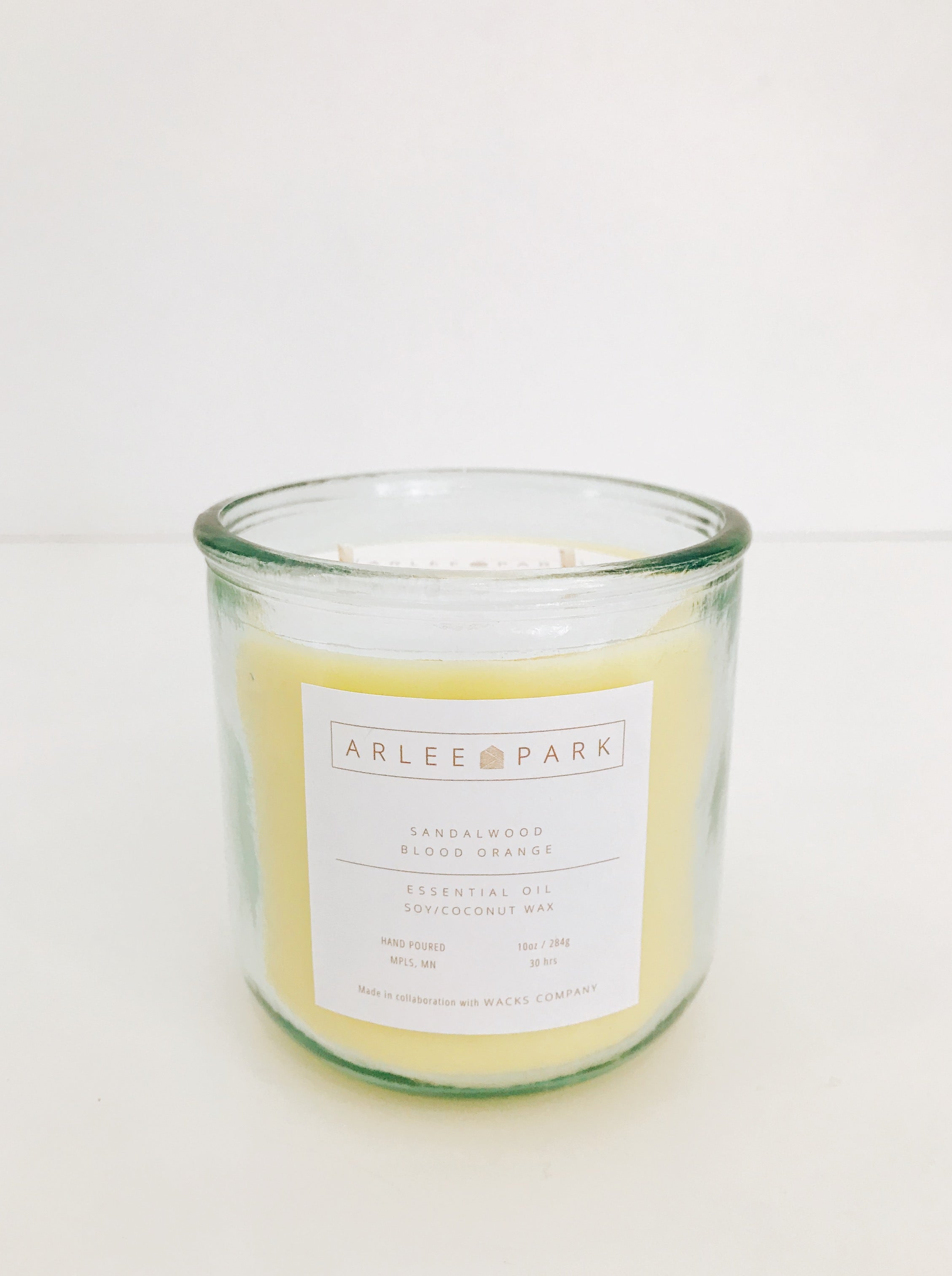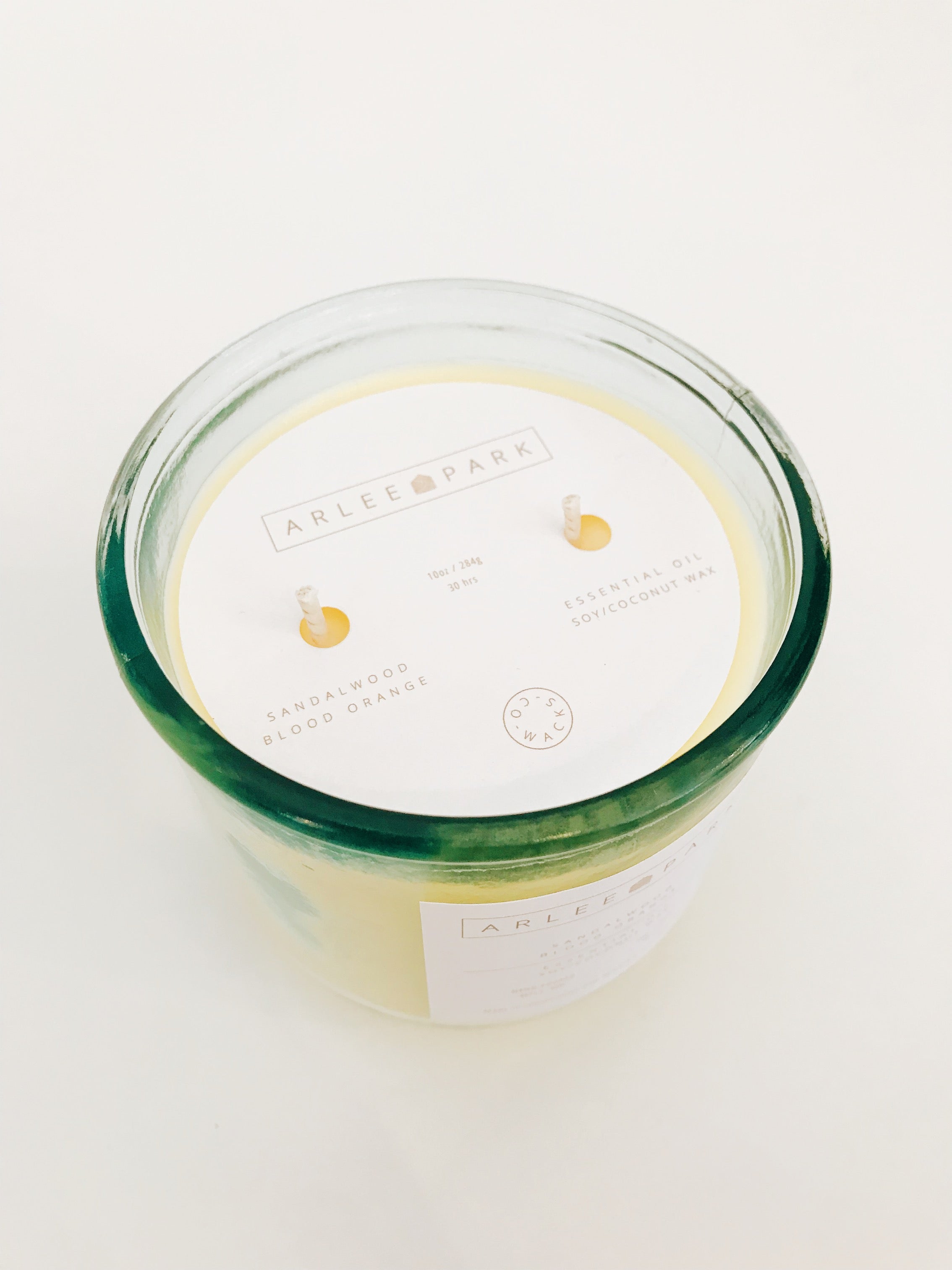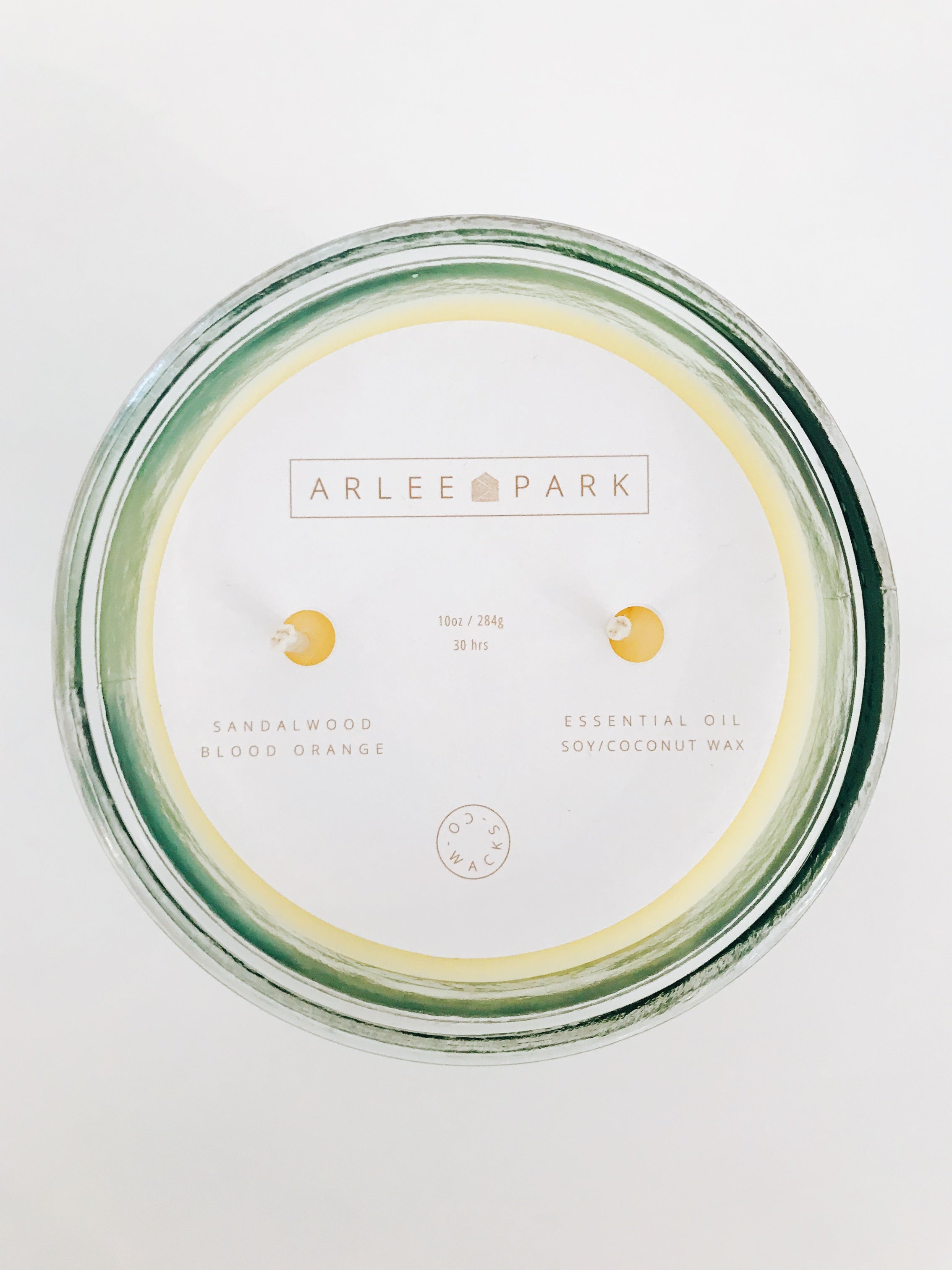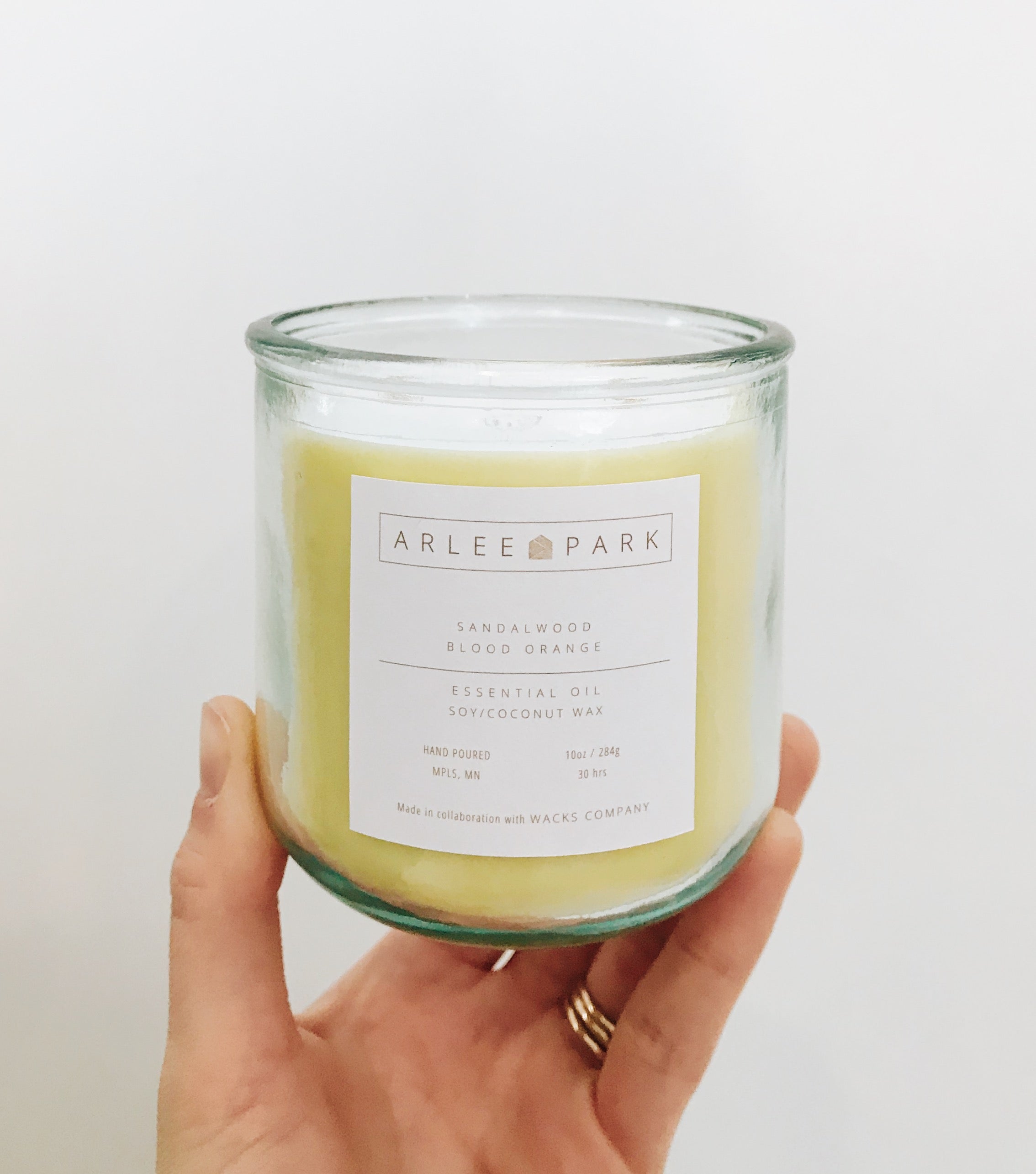 ARLEE PARK CANDLE SANDALWOOD & BLOOD ORANGE
have you been a fan of the arlee park shop aroma when you walk in the door as of late? here's how to achieve it. an original arlee park candle made in collaboration with wacks company. made with essential oil and soy/coconut wax, set in recycled glass. 10 oz/248 g, approximately 30 hour burn time, and hand poured in minneapolis.
keep wicks trimmed to 1/8 in, allow wax to pool out to the sides on the first burn and always remember to burn within sight. keep away from flammable items, children, and pets. 
scent: sandalwood and blood orange
diameter: 3.5"
height: 3.5"
ARLEE PARK CANDLE SANDALWOOD & BLOOD ORANGE